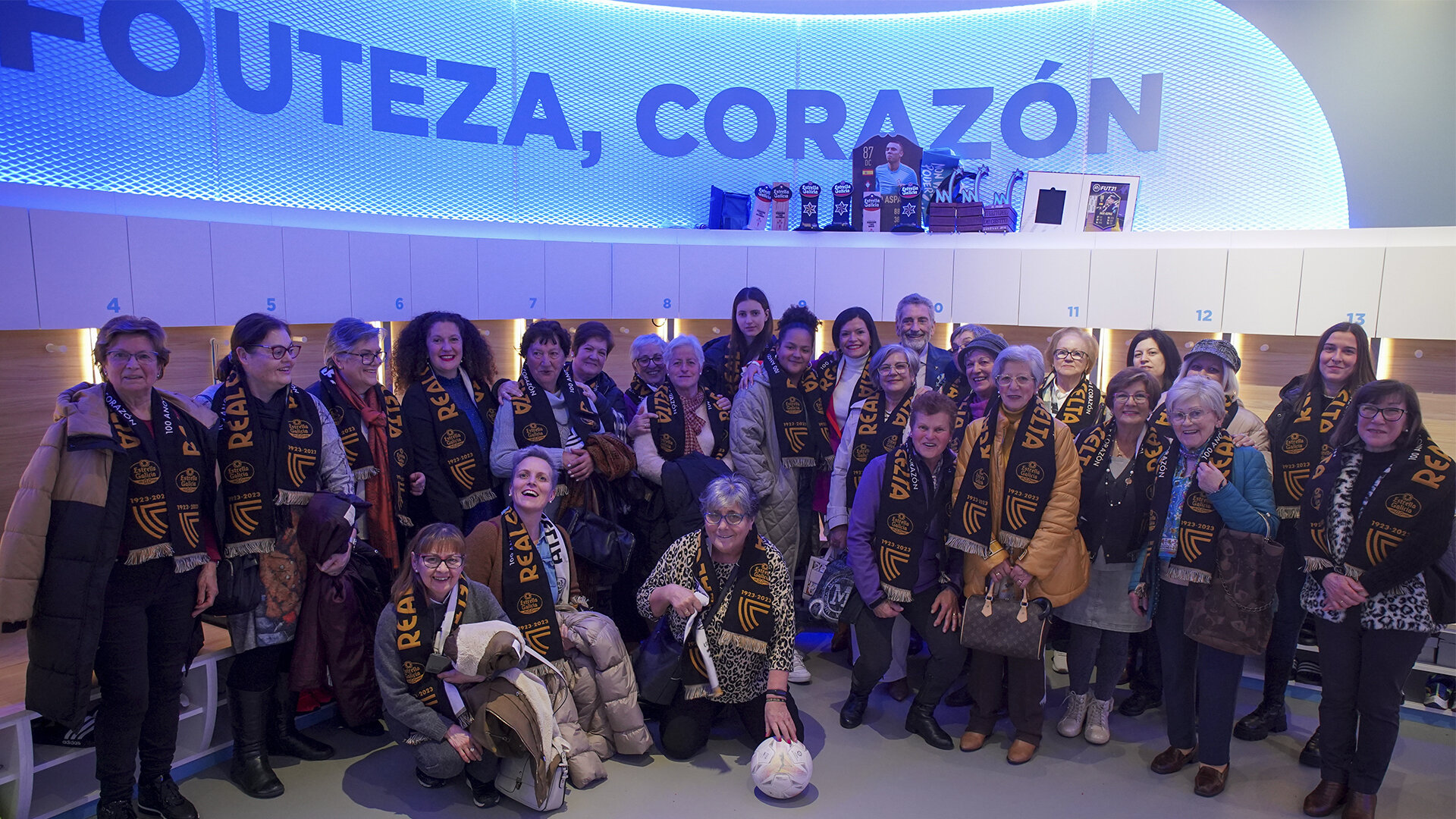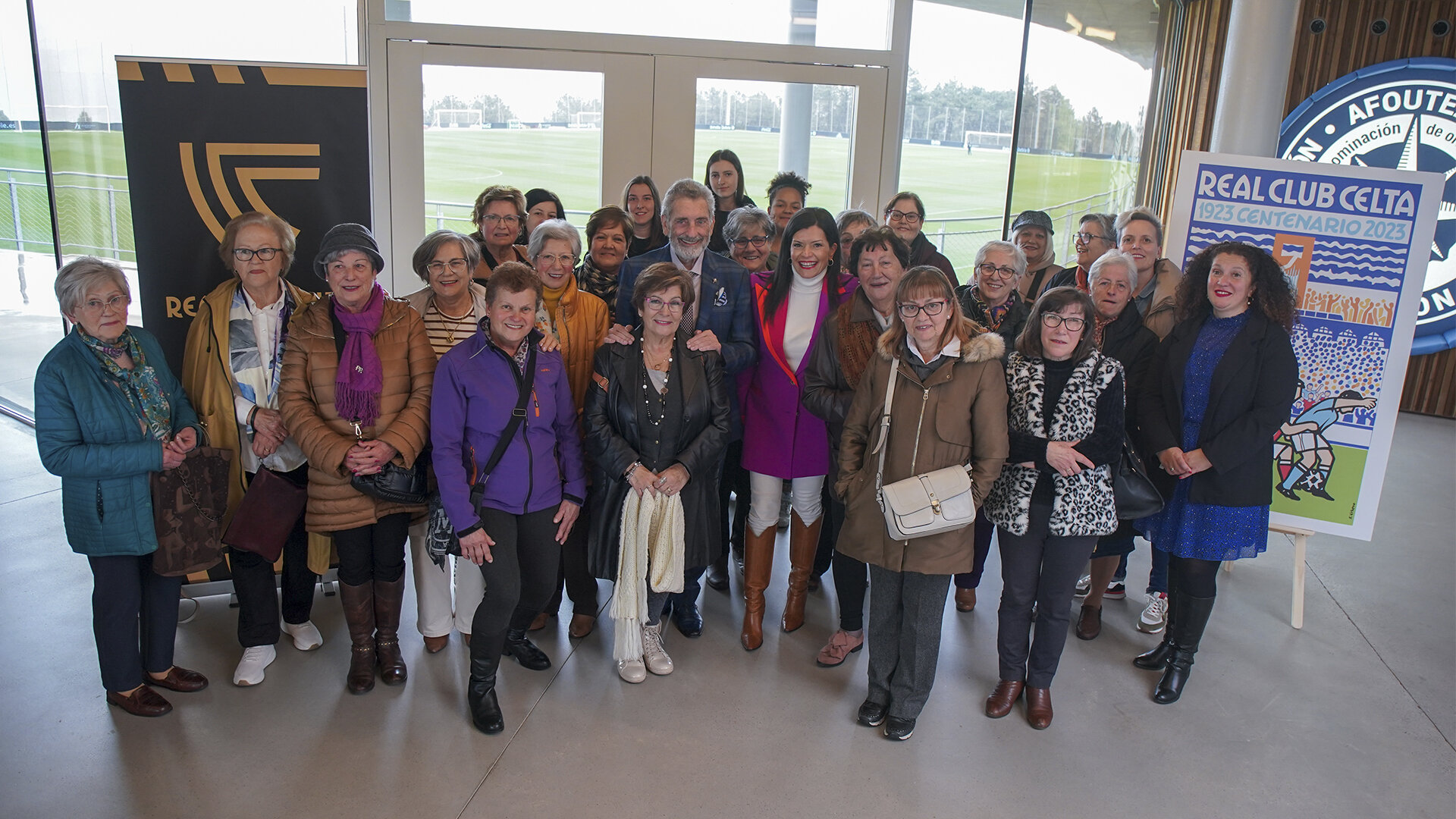 The Cidade Deportiva Afouteza hosted today the first of the activities of the programme 'CelebraMos el Centenario', which includes a wide range of initiatives organized by RC Celta over the coming months in collaboration with the City Council of Mos. To commemorate the 8M, International Women's Day, several groups and associations of women of the municipality visited this afternoon the Cidade Deportiva Afouteza. In the visit they were accompanied by the president of RC Celta, Carlos Mouriño and the mayoress of Mos, Nidia Arévalo.
Continuing with these actions, on 15 and 21 March, associations and groups from Moses will be invited to participate in different guided visits to Afouteza. For the general public, these visits will take place on 14 and 22 March. All of them will take place in the afternoon, in different shifts, from 15.30 to 19.00 hours, with an estimated duration of 45 minutes. To participate in the general visits, it is only necessary to register on a form provided by the club, which will be published on the website and social networks of Mos Town Council.
During the tour, you will be able to visit the gymnasium, the canteen, the Celta B and first team changing rooms, the video and crowd control room, and there will be the opportunity to have your photo taken at specially designated points.
On March 21st, the RC Celta will collaborate in the plantation of trees planned in the municipality on the occasion of the World Day of the Forests, with the plantation in the grounds of the Cidade Deportiva 100 trees to join this way the initiative in which other Communities of Mounts of the municipality and the own City council will participate to realize a total plantation of 1.000 trees.
The Club will also be present, through Galicia Sports 360, at the next Education Fair, FormaMos of the City Council of Mos, which will take place on the 30th and 31st of March.
CelebraMos el Centenario' will also include activities for young people. One of them will be specially designed for the students of IES de Mos, with a talk on the history of the Club and the visit of players from the first team to the centre. Other talks and activities aimed at different audiences in Mos are also planned.